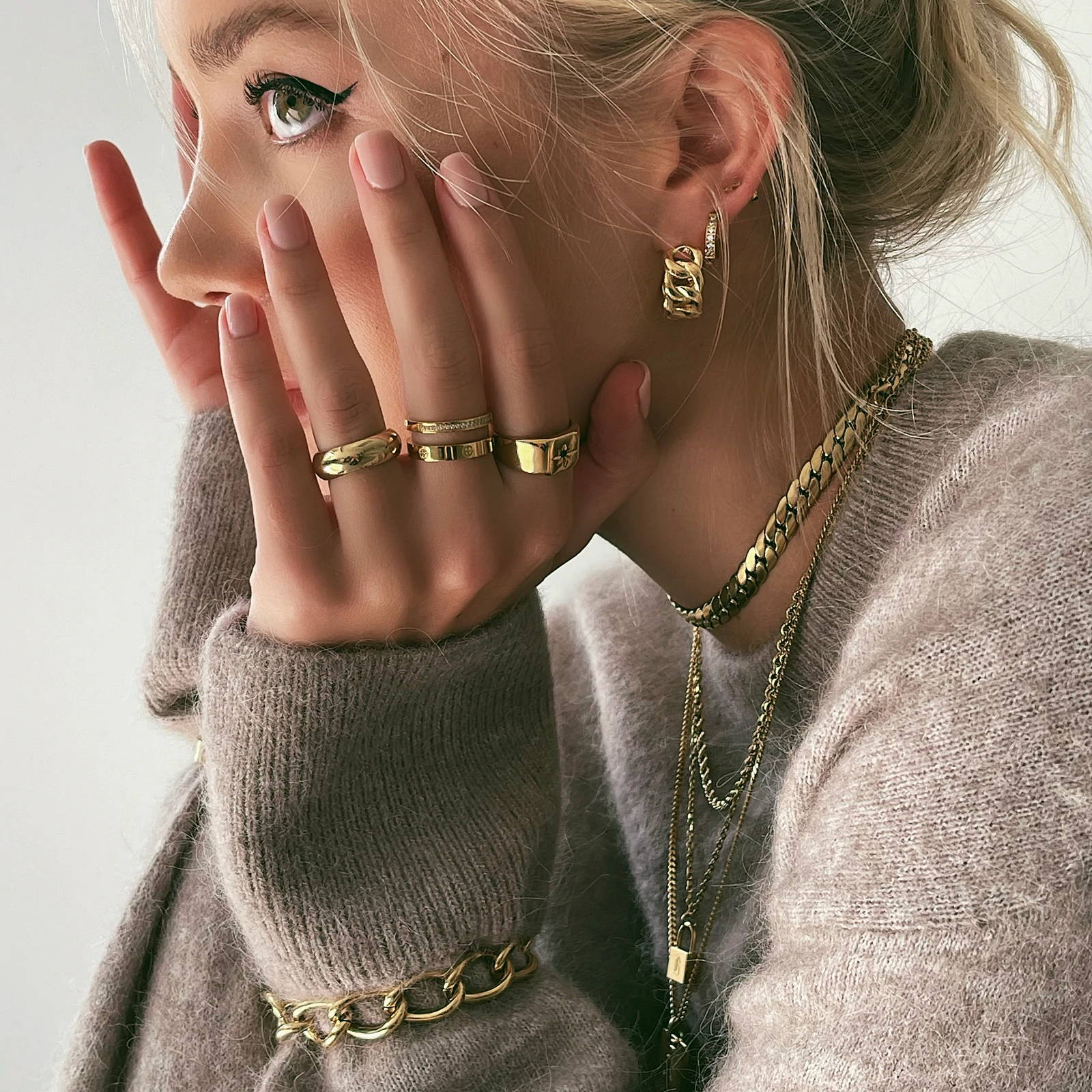 All of our items are made of stainless steel.
They are made of the highest quality and are tarnish free, meaning that they can get wet and be worn everyday without the colour fading!
Steel is shiny, highly durable, and resists corrosion and oxidation & most importantly won't turn your fingers green! It is also a more sustainable option for jewellery.
Benefits of Stainless Steel
Stainless steel is a sustainable material. Its long life makes it an ideal environmental performer in comparison to other materials. It's made to last!

It's fully recyclable and can be re-used. In fact, it can be recycled many times over without losing its qualities (durability and rust resistance).

It's not harmful or toxic to the environment.

It's resilient to water so it will not rust, nor will the plating on it.

It's durability and strength means you don't have to worry about your jewellery getting bent or squashed.

It contains hypoallergenic properties, so it is unlikely to cause adverse skin reactions

It doesn't leave green marks on your finger/neck!
Gold - 18k gold plated stainless steel
Silver - Pure stainless steel (no plating)
Rose Gold - Rose gold plated stainless steel
Sterling Silver - We have created a seperate website solely dedicated to sterling silver with 100s of choices! Check out Lephoria!